COLORADO REPUBLICAN PARTY OFFICERS
Rep. Dave Williams (Ret.)
---
As a State Representative, Dave Williams was a leading conservative fighter in the State House against radical Democrats and establishment RINO's. He is 100% pro-life, 100% pro-second Amendment, has never voted for a tax or spending increase, and believes corrupt establishment politicians in both parties are to blame for the mess our country is in.
Hope Scheppelman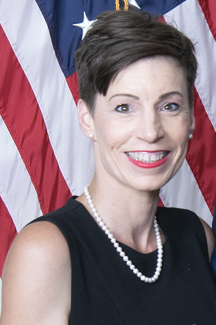 ---
Hope Scheppelman lives on the Western Slope in the small town of Bayfield, Colorado. As a Navy veteran and Critical Care Nurse Practitioner, Hope is community service oriented. As your Vice Chair, Hope is focused on winning elections through community outreach, training, and Republican candidate support because it's mission-critical to turning Colorado RED again!
Anna Ferguson
State Party Secretary
---
Anna Ferguson is a grandmother, party leader, and successful business owner of 25 years. As your new Secretary, Anna has been working hard to ensure that the GOP functions more like a business while being more transparent and accessible to our members. She is helping to equip and train the grassroots so we can win elections and take back Colorado.
Tom Bjorklund
---
Tom Bjorklund, a graduate of Northern Arizona University – BSBA-Finance, served as treasurer for multiple political campaigns, and is currently the CEO of Tactical Data Solutions, a company focused on data outreach for political campaigns including financial and reporting data. Moreover, he has had 19 years of experience in several roles including campaign manager, treasurer, strategist and data consultant. Tom enjoys shooting sports, fishing, riding his motorcycles, his family of 2 kids, his spouse of 29 years, and his dogs.
Vera Ortegon
---
Colorado GOP National Committeewoman Vera Ortegon is a longtime leader in the Colorado Republican Party. In 2014, Mike Kopp, GOP Colorado gubernatorial candidate, chose her as his Lieutenant Governor candidate. In 2012, she was one of the nine GOP Presidential Electors for the State of Colorado.
Randy Corporan
---
Randy Corporon is a native of Denver, Colorado with an unusual journey. He dropped out of high school at 15 and never went back, left his family home in suburban Chicago in 1977 at the age of 17 to return to Colorado to attend Denver Automotive and Diesel College, and has not been back "home" ever since.